Breaking the Chains of Emotional Bondage
If you are having problems with your mental health, working with a therapist could be your hardest journey. This is because human beings tend to avoid big issues that are affecting their lives. Additionally, we live in a society that encourages us to push aside or sweep under the rug the things that may slow us down or give the appearance that we are vulnerable. We assume that it is more efficient. However, the therapists at Positive Approach Counseling in Frisco, TX encourage you to look at the difficult issues you're facing and challenge yourself to press forward into a more positive outlook and healthier life path.
We understand that deciding to undergo a therapy takes a lot of courage, patience, and dedication to living an emotionally healthy lifestyle. It is our duty to serve as your guide and offer you with insights, options, and support, while you embark on this challenging journey. In return, we expect that you will "own" the process. We hope that you will be punctual, be open to exploration of your thoughts and feelings, and be willing to implement change in your life.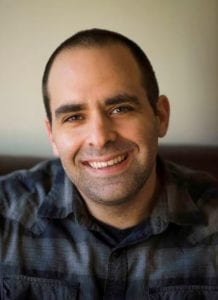 | 1 | 1 |
| --- | --- |
| Favorite Quote: | "Peace cannot be kept by force; it can only be achieved by understanding." – Albert Einstein |
| Bucket List: | He wants to get a helicopter license and travel to Barcelona, Spain. |
| Biggest Fear: | He is afraid of spiders, and he hates their hairy legs. |
| Favorite Thing to Do on a Weekend: | During weekends, he likes to engage in social activities, and he enjoys meeting new people, while being with friends. |
| Greatest Achievement: | His greatest achievement is getting his master's degree in 2012 and beginning a career in helping people. |
| Passions (Other Than Therapy): | He enjoys hiking, hunting, playing sports, boating, water skiing, tubing, cooking/grilling outside, running, and weight lifting. |
| Coolest Travel Adventure: | He thinks that the coolest adventure is to go to Italy and visit Vatican City, Sicily, Rome, Pompeii, and the Isle of Capri. |
Alison Rhodes, MS, LPC Associate
Supervised by Nicole Everett, MA, LPC-S, LMFT-S
Background:
Alison knows that life has many challenges that can be overwhelmingly difficult to navigate, and that, sometimes, people get stuck. She believes that utilizing one's own strengths can help one become aware of their own power in order to overcome the difficulties that life brings; in order for change to occur, you must be willing to do the work. Alison uses Cognitive Behavioral Therapy (CBT) and Person-centered Therapy approaches that help individuals feel validated while working through cognitive distortions that are linked to trauma. Alison uses CBT to help individuals connect their thoughts, feelings, and actions/behaviors in order to reframe problematic thoughts. In addition, Alison uses a person-centered approach to help individuals reach their full potential through growth and change, while remaining empathetic and congruent to the client. Alison has a passion for counseling in trauma because she knows that the reactions are a normal response and that safety, choice, collaboration, trustworthiness, and empowerment are important for individuals who have experienced trauma. Alison was empowered by counseling and wants to help others experience the same support, liberation, and perseverance so that they are able to find their own positive approach through trial and error.
Alison is a licensed professional counselor associate, supervised by Nicole Everett, LPC-S, LMFT-S, in the state of Texas. She graduated from Stephen F. Austin State University in 2017 with a Bachelor of Science in Psychology and a minor in human health perspectives. In 2020, Alison obtained a Master of Science in Counseling degree, with a concentration in clinical mental health counseling for children and adolescents. Her experiences include working with children, families, and adults affected by trauma and is skilled at providing mental health-related services, including cognitive behavioral therapy and person-centered therapy; she can conduct sessions for individuals and groups. Alison creates a treatment plan that is best suited to each client, using a collaborative approach with clients to meet therapeutic goals.